Gradient Wallpaper
(Not available in the Lite version)
When you add or edit a gradient wallpaper, you will get the following window.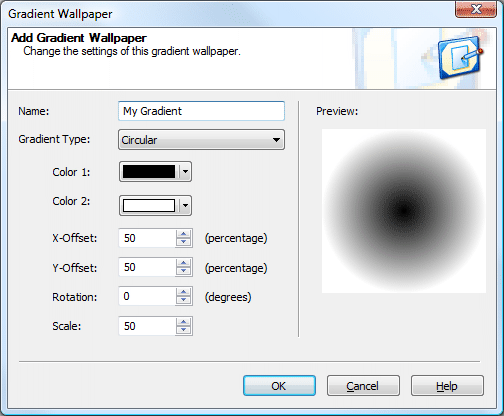 This window allows you to manipulate your gradient. The "Name" is a required field. The "Gradient Type" specifies the type of the gradient, which can be:
Circular
Conic
Diamond
Horizontal
Vertical
XY
XY Sqrt
Some of the above gradient types have there origin in the lower left corner of the gradient. In that case you can use an X-Offset and Y-Offset of 50 to center the gradient.
Back to Top

Copyright © 2009 NuonSoft
All trademarks and trade names are properties of their respective owners.